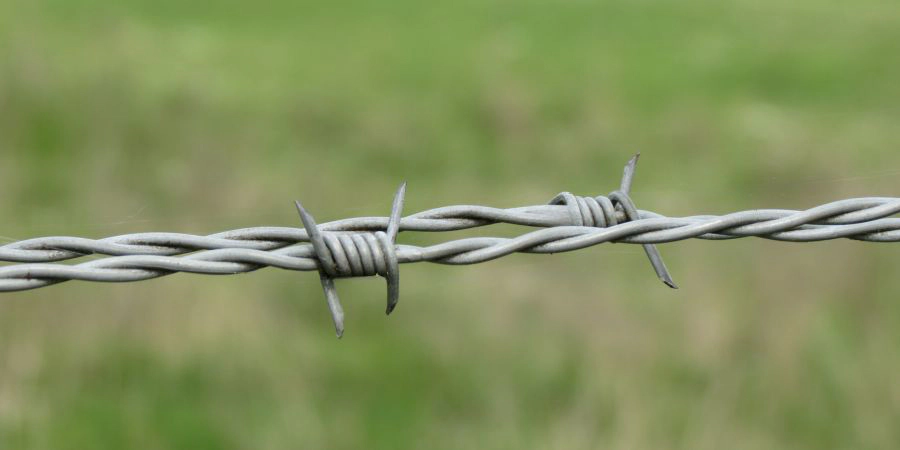 TATA Barbed Wire prices vary depending on wire diameter and surface treatment. Here is the latest prices of TATA Barbed Wire at Deltaware:
Buy TATA Barbed Wire for fencing made of Tata Wiron GI Wire online in Tamil Nadu on Deltaware.in
Barbed Wire Estimator #
Note: This calculator can be used to find the approximation only, please use measurement tape to estimate the fencing material required.
Buy TATA Chain Link Fence, TATA PVC Chain Link Fence, TATA Barbed Wire, TATA Stambh Post and TATA GI Wire products in Tamil Nadu, India online from
Deltaware.in
at best price.
Specification #
| | |
| --- | --- |
| Material | TATA Wiron GI Wire |
| Brand | TATA Wiron |
| Grade | Premium |
| Wire Dia | 2.25mm (12G), 2.20mm (13G), 2.00mm (14G) |
| Wire Type | Hot Dip Gavalinized Wire |
| GI Coating Thickness | 60 micron |
| Minimum Order Quantity | 300 Kg |
Note : Price are subject to change without notice, please contact our support team for the latest price.
---
Features #
Uniform zinc coating applied using 'Hot Dip' galvanizing technology.
Uniform wire thickness with longer barbs at a uniform distance.
Quality control at every step from iron ore and steel making to final manufacturing.
Withstands corrosion/rusting even in harsh conditions.
Extremely strong and flexible.
Handle with every bundle for easy handling.
Approximate Lifespan #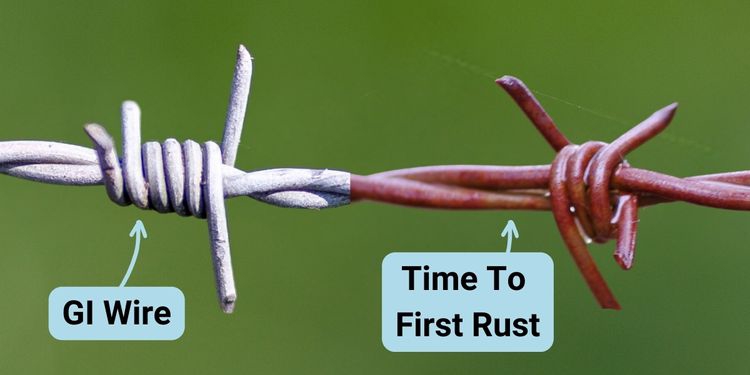 Below is the approximate lifespan aka Time to First Maintenance (TFM) of GI Wire with Zinc coating thickness 60 microns.
Areas Type
Time to First Maintenance (TFM)
(in Years)
High humidity & some air pollution
~25+
Moderate salinity with air pollution
12-17
High salinity (Coastal/offshore areas)
8-12
Note: The actual life span may change with environment factors.
Read more about life span